Microchip Shortage Update
Find a Way Around the Ongoing Microchip Shortage at Ashland Ford
There continues to be a high demand for the latest vehicles, including new Ford models. The ongoing global microchip shortage has caused Ford inventory levels to dwindle, but Ashland Ford provides ways around this car shopping dilemma. Rely on your local Ashland, WI Ford dealer to navigate you through the chip shortage. Have us put you behind the wheel of your dream Ford!
Importance of Microchips
Newer models are built with dozens of microchips, which control everything from infotainment and stability control to fuel management and engine functions. Several vehicle systems and features require microchips to operate.
How This Chip Shortage Impacts Wisconsin Drivers & What They Can Expect
Most microchips are produced outside of the U.S. The pandemic, geopolitical factors, and other mishaps have slowed microchip production. This has resulted in a global shortage, with Ford and other auto manufacturers unable to produce new vehicles at the normal rate to meet the high demand.
While microchip manufacturing is expected to increase, chip shortages will continue throughout the year. Through the year's first quarter, American car manufacturers have reported seeing more consistency in semiconductor chip supply. This has resulted in vehicle production improvement compared to earlier stages.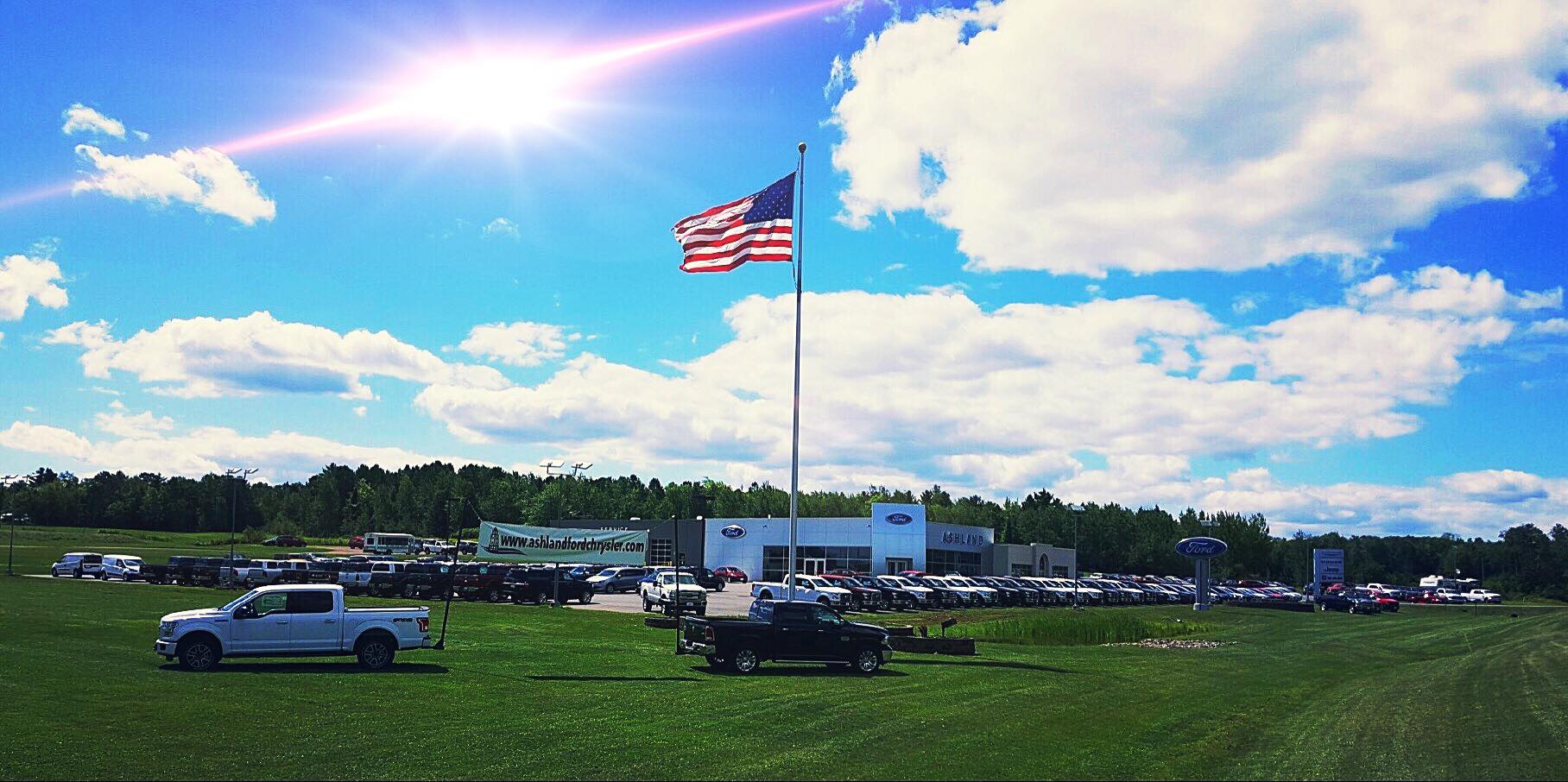 Car Shopping Tips to Navigate the Chip Shortage
The supply of these semiconductor chips is vital to vehicle production. As the chip shortage continues, Ashland Ford has some tips to combat this supply and demand crisis so you can still land your dream vehicle.
Custom Order a New Ford
Ford is building fewer vehicles because of the chip shortage. While Ford is unable to mass produce specific model configurations, the car manufacturer is able to custom-build new Ford vehicles with your favorite features. Custom ordering helps Ford meet customers' demands head-on.
There's no wasting microchips on Ford vehicles that are in less demand. This uses the chip supply effectively and gives Wisconsin drivers the new Ford vehicle they want. Custom order a new Ford truck, sports car, or SUV from our Ashland, WI Ford dealership!
Lease a New Ford
Wait out the chip shortage by leasing a new Ford that's already available on our Ashland, WI lot. Leasing means you don't have to commit to a vehicle long-term.
Shop for New & Used Vehicles
We recommend that Ashland shoppers keep their options open by considering new and used vehicles. If you can't find your favorite Ford in our new inventory, our used inventory is full of quality pre-owned cars. You can also consider a different model or body style that may not have as high of demand.
Contact Ashland Ford with Chip Shortage Questions
Are you concerned about the chip shortage affecting your driving lifestyle? Contact Ashland Ford with a call or click. Our sales experts will answer your microchip questions and help find the perfect ride.
Ashland Ford

28715 US Hwy 2
Ashland, WI 54806